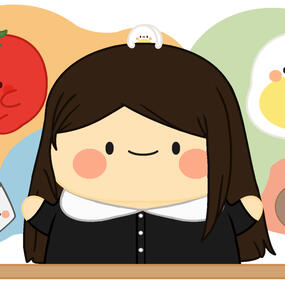 manyeggy
chonky art. keycaps. puns
by Vivian N
---
I started digital art on MS Paint October 2020. I started out drawing a boiled egg character due to my partner making jokes about being "hard-boiled" (tough). Eventually I combined my hobbies of watching anime with drawing and created Chonky Chibis, my version of chibi characters.
From there I started an online shop April 2021 with a collection of punny greeting cards and prints. My first in-person event was July 2022. Since then, I've grown my inventory and designs while also dabbling in polymer clay.
Thank you for stopping by and seeing my journey thus far!
---
Contacts